Marine biomaterials exhibit potential for tissue engineering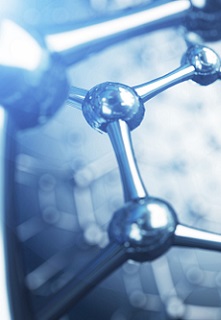 Marine biomaterials are of increasing interest to researchers driving innovation in the fields of tissue engineering and regenerative medicine. In addition to their wide range of beneficial biological properties, many marine compounds offer high biocompatibility, non-toxicity and biodegradability. They are a sustainable, natural resource well worth further investigation.
A recent in vitro study developed a number of different marine hydrogels combining marine collagen, chitosan and fucoidan compounds in various ratios. Each of the hydrogels was then assessed for suitability as a scaffold material.
The study showed that all the hydrogel formulations exhibited mechanical and structural properties that were promising templates for future cell culture. The researchers concluded that the hydrogels warranted further investigations for possible future applications in cartilage tissue engineering and regenerative medicine.
The Fucus vesiculosus fucoidan used in each of the hydrogels was manufactured in Australia by Marinova Pty Ltd.
The full paper, 'Marine origin biomaterials using a compressive and absorption methodology as cell-laden hydrogel envisaging cartilage tissue engineering' was published in the journal Biomaterials Advances.