Australia's seaweed industry celebrates 'Researcher of the Year'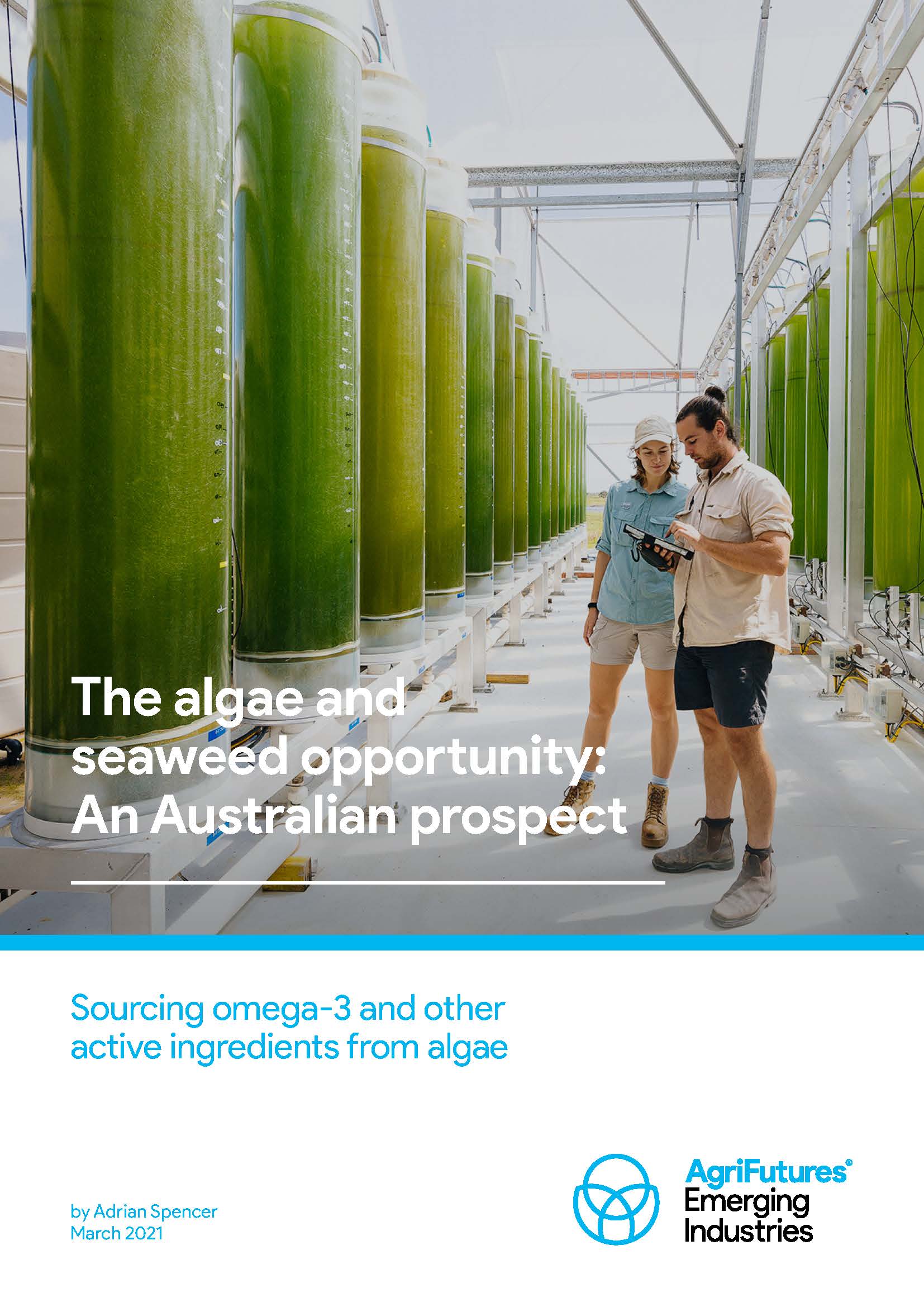 The future of Australia's rapidly expanding seaweed industry was explored during 2021 in a national AgriFutures Emerging Industries report, 'The algae and seaweed opportunity: An Australian Perspective.' Marinova was delighted to contribute to the report as a key industry stakeholder.
The author of the report, Mr Adrian Spencer, has today been named the inaugural recipient of the AgriFutures Australian 'Researcher of the Year' Award. The AgriFutures Research Awards recognise and reward researchers who have completed projects to an exceptional standard and have had a positive impact on Australian agriculture.
In receiving the award, Mr Spencer acknowledged the power of collaboration in effective research, noting "The support of industry partners Swisse and Marinova, allowed us to tackle this research from a 360 degree perspective. When scientific research is relevant and accessible to industry, it can transform business, open new markets and create globally competitive products and industry".
"Our industry partners supported us to build a framework for the research. Marinova contributed knowledge of harvesting, extraction and processing seaweed bioactives, based on their many years of scientific research and proprietary knowledge. Swisse provided global consumer and technical knowledge for bringing products to market, through both regulatory and commercial channels".
Marinova warmly congratulates Mr Spencer on his valuable contribution to the Australian seaweed industry and looks forward to further fruitful industry collaborations.
Further details regarding the award are available on the AgriFutures Australia website.