Fucoidan reduces flu severity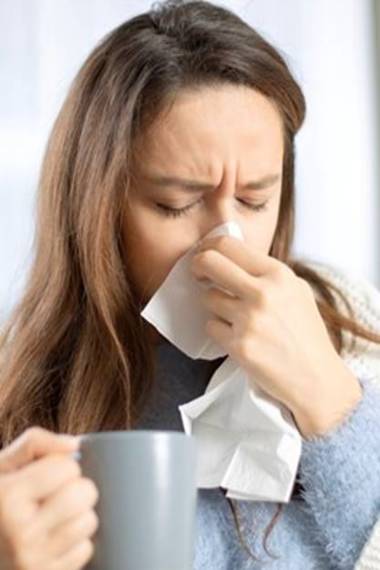 Australian researchers have demonstrated that a natural compound derived from seaweed is effective in significantly reducing clinical symptoms and lung damage in a severe Influenza A H1N1 model.
Fucoidan is a highly bioactive compound occurring naturally in brown seaweed and well known for its therapeutic properties across a range of health conditions. Amongst other benefits, fucoidans are known to attenuate inflammation and inhibit viral adhesion to host cells.
The study, conducted in a mouse model, demonstrated a significant reduction in gross lung pathology, known as lung 'consolidation'. Lung consolidation is a common adverse effect of severe viral lung infections in which fluid fills the alveoli of the lungs and interferes with vital gas exchange. Recovery from this condition can be lengthy and may include permanent damage to lung tissue.
In addition to a reduction in lung consolidation, the oral administration of fucoidan resulted in the clinical signs of influenza being reduced in a dose dependent manner. A higher dose of fucoidan provided a significant level of protection against clinical disease symptoms. The fucoidan utilised in the study was Maritech® Undaria pinnatifida fucoidan manufactured in Australia by Marinova Pty Ltd.
Speaking about the results, co-author of the paper and Chief Scientist at Marinova, Dr Helen Fitton, said, "The reduction in symptoms and in lung consolidation in this study indicates potential for fucoidan to be utilised in nutritional supplements for the management of viral infections where lung damage is occurring. Importantly, even small reductions in lung damage can substantially reduce the overall disease burden."
Dr Fitton continued, "This research adds to previous data demonstrating that fucoidan inhibits damage in influenza models. The results are exciting as they indicate a future for fucoidan in supporting lung function that is often impaired by viral infection."
The full paper, 'Oral Fucoidan Attenuates Lung Pathology and Clinical Signs in a Severe Influenza A Mouse Model', published in Marine Drugs, can be accessed here.