Fucoidan supports immune function in athletes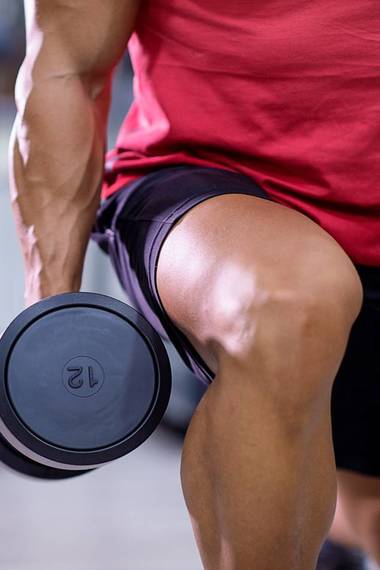 Australian researchers have uncovered the potential for Maritech® fucoidan to improve the gut health of high performance athletes.
Fucoidan is a highly bioactive compound found naturally in brown seaweeds. Independent research supports the beneficial effects of fucoidan on both gut microbiome and the immune system. These areas are of particular interest to elite athletes whose intense and prolonged exercise regimes often exacerbate inflammation in the gut and destabilise the microbiome.
The study was led by Dr Amanda Cox of the Mucosal Immunology Research Group at Griffith University in Queensland. It involved professional athletes from the Brisbane Lions Australian Rules Football Club taking the natural extract during the 2019 football season. The study also included a control group of healthy adults.

The study measured key markers of immunity and inflammation, including fecal lysozyme - an antimicrobial enzyme considered an indicative marker of mucosal immune function. Lysozyme concentrations are often depressed in athletes, as was indicated in the baseline fecal lysozyme concentrations recorded in the study. Lysozyme concentrations of the elite athletes were approximately 73% lower than the healthy adults. Following supplementation with Maritech® fucoidan, lysozyme concentrations in the elite athletes increased by 45%.

Dr Cox explained, "The significant increase in the lysozyme concentration certainly suggests that fucoidan could be beneficial in supporting a healthy gut and enhancing immune function in high performance athletes."

Produced by Marinova, the Maritech® fucoidan extract was sourced from Undaria pinnatifida and Fucus vesiculosus species of seaweeds.

Marinova's Chief Scientist, Dr Helen Fitton, commented on the implications of the research, "These results demonstrate fucoidan has the potential to restore beneficial anti-microbial activity. A future role for fucoidan in sports performance is increasingly promising."
The data forms part of a significant collaboration between Griffith University, Marinova and the Brisbane Lions Australian Rules Football Club.

The full paper, 'Fucoidan Supplementation Restores Fecal Lysozyme Concentrations in High-Performance Athletes: A Pilot Study', published in Marine Drugs, is available here.