Introducing Marinova's new Quality Manager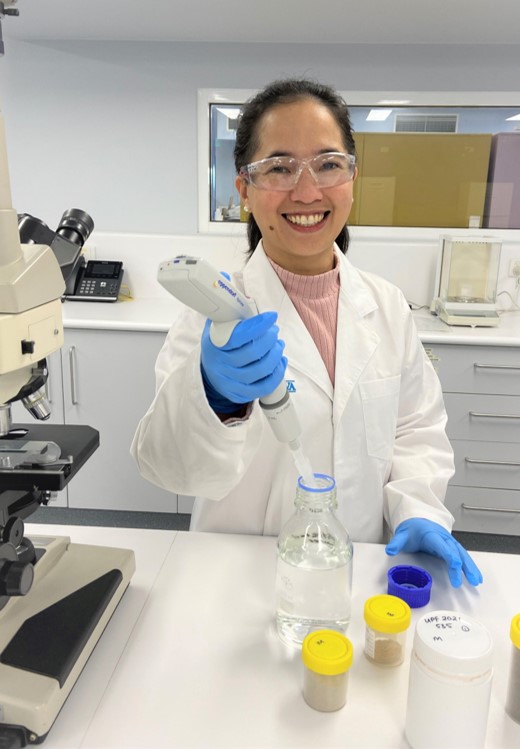 Marinova is delighted to welcome Dr Michelle Mendoza as the company's new Quality Manager.

This brief interview provides insight into Dr Mendoza's extensive knowledge and expertise in quality assurance and control management systems.
What skills do you bring to Marinova?
My background is primarily in quality assurance, including within the food biotechnology sector. I have a Bachelor of Science in Food Technology, a Masters of Science in Food Science, Technology and Nutrition, a Masters in Management, and a PhD in Food and Agriculture. I bring over a decade of experience in technical processing within regulated manufacturing environments as well as exemplary skills in quality and compliance.
Can you tell us a bit about your expertise?
My expertise in safety and quality management stems from a long-held interest in advanced manufacturing and an appreciation for the importance of consistently delivering products of the highest quality. Continuous improvement is central to this role. In addition to maintaining the integrity of all systems and procedures governing Marinova's in-process and finished product testing, I am also responsible for internal and external audit functions. This includes maintaining company accreditations as well as identifying areas of improvement across all facets of the business. While undertaking my PhD at the University of Tasmania I participated in several innovative research programs and industry-led academic collaborations. These experiences laid the foundation to my understanding of quality management systems and their importance in complex manufacturing environments.
What brought you to the Marinova team?
I recently moved to the beautiful city of Hobart. After settling my family, I began seeking a new opportunity in quality assurance, one that would allow me to further hone my skills in another regulated manufacturing environment. Marinova's exceptional reputation in the biotechnology sector quickly caught my attention and I was lucky that a rare position became available. I very much value Marinova's commitment to excellence and its dedication to innovative research.
What are some of the day-to-day activities in your role?
I am responsible for managing Marinova's quality assurance and control systems to ensure the consistent delivery of high-quality products to our valued customers. I oversee the company's wide-ranging compliance with quality management systems such as ISO9001, HACCP, GMP, Kosher and Halal standards, as well as key certification authorities. I also oversee the monitoring of Marinova's processing environment through coordination and/or performance of chemical and microbial tests in compliance with safety and quality protocols.