Meet the Marinova team at SupplySide West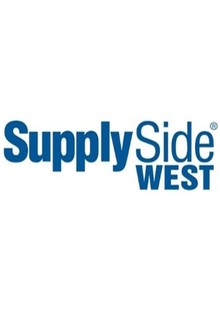 Marinova extends a warm invitation to meet its team of fucoidan experts at SupplySide West in Las Vegas in November 2022.
As the global leader in fucoidan science, Marinova is looking forward to sharing the latest research and presenting its range of market leading fucoidan extracts. With a surge of interest in marine ingredients currently sweeping the globe, Marinova staff will be on hand to discuss the comprehensive clinical evidence supporting the world's only high purity, certified organic fucoidan extracts with global regulatory acceptance.
The recent lifting of international travel restrictions for Australians has been welcomed by Marinova. The company's team is looking forward to reconnecting with valued partners in person, and establishing new global connections with brands that share a passion for high quality ingredients.
Marinova staff will be in Las Vegas from Tuesday November 1 - Friday November 4, including at SupplySide West booth #2719 on Wednesday November 2 and Thursday November 3.
To schedule an appointment, please contact the team today.