Shortlisted: 2023 Sustainable Beauty Awards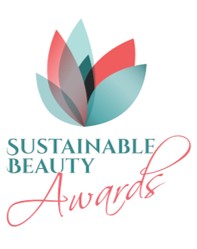 Marinova is delighted to announce that the company is a finalist in the 2023 Sustainable Beauty Awards.
The Sustainable Beauty Awards are announced at the Sustainable Cosmetics Summit, held annually in Paris. The prestigious program recognises innovative companies pushing the boundaries of sustainability across the beauty industry. It includes five different award categories: New Sustainable Product, Sustainable Ingredient, Sustainable Packaging, Sustainability Pioneer and Sustainability Leadership.
Marinova is a finalist in the Sustainability Pioneer category.

Marinova has developed the world's only high purity, certified organic fucoidan extracts with global regulatory acceptance, including two extracts for use in cosmetic formulations. From the hand harvesting of wild seaweeds, proprietary green chemistry extraction technology, the productive reuse of by-product, and the utilisation of renewable energy – innovative sustainability initiatives span the entire length of the company's supply chain.
Winners of the 2023 Sustainable Beauty Awards will be announced on the 30th of October.