Fucoidans shown to enhance immune activity and combine with Nivolumab to reduce the proliferation of prostate cancer cells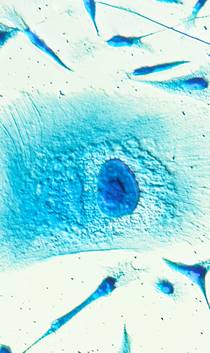 A recent ex-vivo study sponsored by Marinova investigated the potential effects of fucoidans on human immune cells and prostate cancer cells.
The research investigated the effects of three different high purity fucoidan extracts on peripheral blood mononuclear cells (PBMCs) – important components of the body's immune system - and a prostate cancer cell line. The study explored the effects of the fucoidans alone and in the presence of the CD3 antigen and Nivolumab, a cancer immunotherapy treatment.
The study showed that the high purity fucoidan compounds activated human PBMCs and reduced prostate cancer cell numbers in combination with CD3 and Nivolumab.
All three fucoidan extracts enhanced the proliferation and activity of PBMCs in the presence of CD3 and increased the effects of Nivolumab. Whilst the fucoidan extracts did not kill the prostate cancer cells, they significantly reduced their proliferation.
The study adds weight to previous findings that have shown that certain fucoidans may increase immune activity and have inhibitory effects on cancer cells in vitro and in vivo.
Lead author of the research paper, Marinova Research Scientist Dr Ahyoung Park commented, "With prostate cancer being the second most common cancer in men worldwide, the results suggest there is certainly value in further exploring the potential of fucoidans in attenuating cancer cells whilst simultaneously enhancing immune activity."
The high purity fucoidans, extracted from Undaria pinnatifida, Fucus vesiculosus and Macrocystis pyrifera seaweeds, were produced by Marinova Pty Ltd in Australia.
The full paper, 'Fucoidan Independently Enhances Activity in Human Immune Cells and Has a Cytostatic Effect on Prostate Cancer Cells in the Presence of Nivolumab' is available in Marine Drugs.